Kristyn Wilson
VP of Public Relations and Communications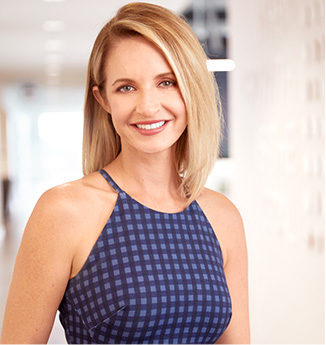 Kristyn is a rare find in public relations. She wants to not only generate outstanding success for clients, she also wants to advance the public relations industry so it's seated at the forefront of business growth.
For more than 20 years, she's had a seat at the table at notable companies like NetJets, Abbott Nutrition and Resource (now IBMiX), or has played an integral role in acquiring media coverage for Nationwide Children's Hospital, the Ohio State University Medical Center, Victoria's Secret and many more. Storytelling is in her blood, but it's her business acumen that makes her a leader.
Kristyn earned degrees in journalism and integrated marketing communications from Ohio University and Northwestern University. That cross mix makes her a valuable strategic partner who understands the relationships that exist among companies, investors, customers and employees. As the leader of Upright, she oversees all client strategies, project work and creative content, allowing for quality consistency and valuable cross-collaboration. As a liaison between Upright and Adept Marketing, she identifies digital marketing strategies that benefit from public relations support.
Kristyn's ability to learn new audiences quickly and create extremely relevant and creative messaging is second to none, and colleagues praise her leadership, saying she, "inspires everyone around her to think bigger and work harder to achieve the highest level of success."