About
Upright is the first public relations agency dedicated to maximizing trust: the currency of the next decade. Trust impacts the entire consumer journey. We strategically target each stage through a proprietary mix of traditional public relations, digital public relations and digital marketing channels, lifting upright brands to the trust they deserve.

Upright is the sister agency of Adept Marketing, an established, award-winning digital marketing agency focused on achieving brand growth. Upright and Adept Marketing have locations in Columbus and Cleveland, Ohio.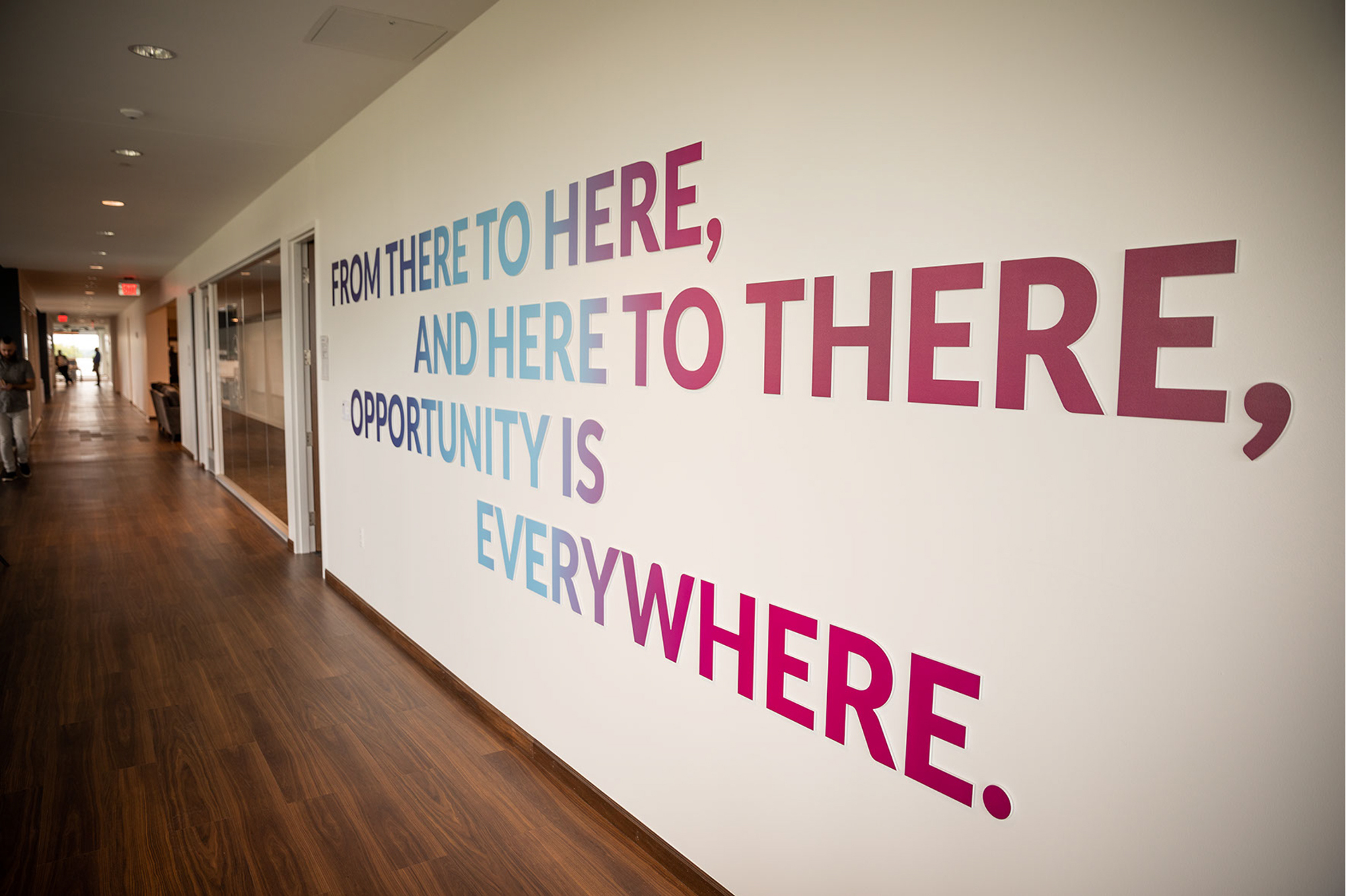 Over A Decade

In the Making

Upright may be a new agency, but our roots were planted in 2008 by the founders of Adept Marketing. They disrupted digital marketing by placing measurement and accountability at the forefront of their business model. Today, Adept Marketing is a sought-after, award-winning agency that yields measurable growth. With Upright's launch, the founders are disrupting public relations by building an agency focused on trust. Existing public relations agencies aren't equipped to maximize the currency of the next decade. Upright's deep digital marketing roots give the agency the ability to elevate public relations yielding impactful results that build trust.
You can't do a good business with a bad person. Find the right people to work with and you can't go wrong.

Richard Branson, business magnate, investor, author and former philanthropist
Upright:

New But Not Unproven
While Upright may be a new company, the team behind it has proven time and time again to be reliable, dependable and more than capable of building trust for brands. But don't take our word for it (because we believe in third-party validation). Hear it directly from the people who worked with our team members.
I've worked with Justin on several different projects over the years and he has delivered and exceeded expectations every time. He is extremely talented and knowledgeable but more importantly he is very responsive and understanding of his clients needs.
I've referred him to some of my closest, personal friends who own businesses and they've all been thrilled with his work and commented on how well he understands their businesses and has helped them grow. Enough said.
Working with Justin and the Adept Marketing team allowed us to reach that next level of growth that we knew we were capable of. I searched long and hard when making the decision on which firm to choose, and I absolutely believe that we made the best possible choice. Justin's level of professionalism, knowledge of online marketing, and ability to execute fueled the exponential growth we experienced during our time working together.
Ashley is a great example of how tenacity and business-sense merged with a strong focus on a client's goals and getting things done will always produce results. She has the right strategic perspective that has made so many of the proposals, presentations and pitches I've worked on with her and her team such a big success and her ability to manage internal resources while remaining a relatable and fun client contact is second-to-none.
Ashley is one of those professionals that makes it look easy, even when it's not easy! She is one of the smartest marketers I know–full of insights across industries and across platforms. Ashley is always on the lookout for what is best for the client and the project at hand, and has the foresight to anticipate and overcome obstacles before they become issues at all.
I recently jumped into some major interactive projects at a mid-point and Ashley did everything possible to make the transition go smoothly. She went above and beyond to help me out, and for that I am incredibly grateful. Not to mention, she is a fun gal. I look forward to working with her for a long time to come!
Most PR professionals focus on the pitch, but Kristyn focuses on the story--a true mark of a strategic mind when it comes to Public Relations. I worked with Kristyn on a few special projects during our time at Resource and she always had a knack for smoothing out content to make it relatable and engaging. I also got to bear witness to Kristyn's masterful approach to helping others cultivate personal brand identities. Her ability to help others draw out their story and position it to the right audience is always done a level of grace you don't often see. Above all, Kristyn has integrity and a sincerity that you can trust.
I am happy to recommend Kristyn. For over 4 years, Kristyn helped me and my team at Lane Bryant achieve tremendous results from public relations, media, social media, and publicity. She is a true professional, who not only strives to understand her client's business, but to thoroughly comprehend her client's customers. A rare talent and a driven media expert, I highly recommend Kristyn to any business seeking results and solid performance.
Nancy is passionate, spirited, and exceedingly hard working. She is a great colleague, an extraordinary mentor, a strong partner, and a wonderful friend. She chooses what's right over what's easy, chooses transparency over stretches of truth, and puts relationships above all else. She is charismatic, loyal, and a true pleasure to work with and for.
Once you work with Nancy, every other leader you encounter just pales in comparison. Nancy is my best-in-class (and classy-ness) example of an innovative, supportive leader that "gets it." The "it" can be how to build a beautiful team dynamic where everyone works extra hard because they want to, not because they have to; "it" can be her authenticity in communications (I've watched countless clients literally fall in love with Nancy); most of all, Nancy's "it" is her strategically creative mind and grace under pressure.